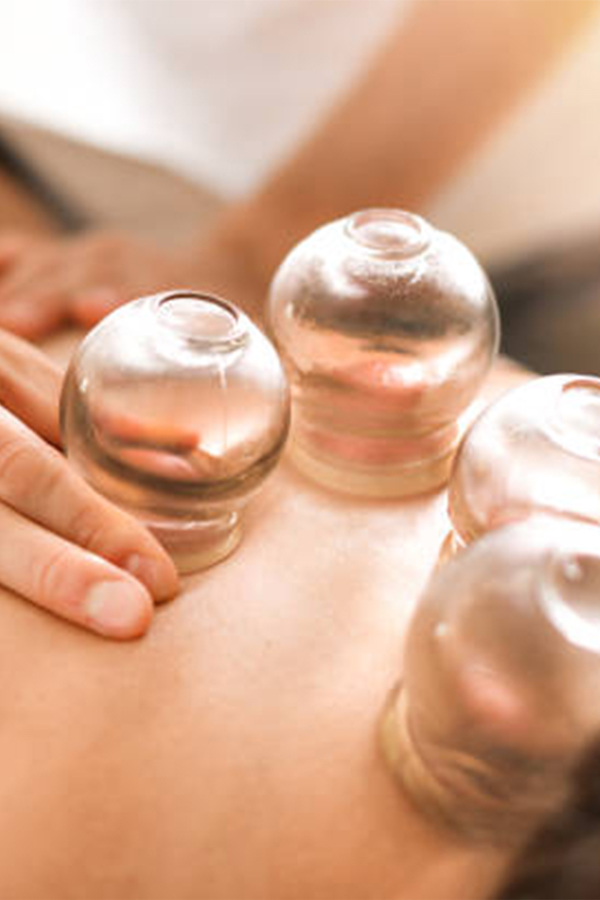 Cupping therapy is an ancient form of alternative medicine in which a therapist puts special cups on your skin for a few minutes to create suction. The treatment helps with pain, inflammation, blood flow, relaxation and well-being, and as a type of deep-tissue massage.
During both types of cupping, your therapist will put a flammable substance such as alcohol, herbs, or paper in a cup and set it on fire. As the fire goes out, they put the cup upside down on your skin.
As the air inside the cup cools, it creates a vacuum. This causes your skin to rise and redden as your blood vessels expand. The cup is generally left in place for up to 3 minutes.
Cupping therapy is used to treat:
Blood disorders such as anemia and hemophilia
Rheumatic diseases such as arthritis and fibromyalgia
Fertility and gynecological disorders
Skin problems such as eczema and acne
High blood pressure
Migraines
Anxiety and depression
Bronchial congestion caused by allergies and asthma
Varicose veins