5 Different Types of Facial Treatments in Spacio TCM Wellness
We all are aware that monthly facial sessions help to clear our clogged pores, hydrate our skin and remove dead cells to leave a clean and clear complexion. However, with the different kind of facials in the market now, which facial is suitable for you?
In this article, we will introduce and explain the 5 different types of facial treatments that Spacio TCM Wellness offers, and the benefits that it brings.
1. Power 10 Facial (75 minutes)
The Power 10 facial is the best-selling facial in Spacio TCM Wellness. The Power 10 Facial is named so because it encompasses 10 steps to help you achieve a healthy skin. The Power 10 Facial Treatment is designed for our skin to look young and glowing with health, taking the best care of your face. In order to have healthy skin, it would need to be cleansed and hydrated thoroughly to improve the skin's condition such as acne-prone skin or sensitive skin, while preventing and reducing the future or existing signs of aging such as facial lines and pigmentation.
It would be a facial for monthly maintenance.
2. Aqua Peel Facial (75 minutes)
With the different types of treatments available in the market today, we all understand the importance of hydration for the skin. Staying in an air-conditioned environment for long periods of times can cause dehydration. Dehydrated skin often feels dry and itchy. Your skin tone may appear to look uneven and dull, with noticeable fine lines.
Our Aqua Peel Facial is designed to combat this dehydration. With intense hydration directed to the skin, it gives your skin the H2o it needs, resulting in a hydrated, plumped up complexion.
3. Timeless™ Facial (90 minutes)
The Timeles™ Facial is the latest addition to Spacio TCM's Wellness list of treatments. Recognizing the increasing use of computers, laptops, handphones, tablets and smart devices, we have recognized the need for a treatment to combat blue light damage to our skin.
All these smart devices emit blue light, and long-term exposure to blue light can cause skin damages such as uneven skin tones, inflammation of the skin, and the weakening of the skin. Blue light causes photo-ageing, which means premature ageing due to the exposure.
The Timeless™ Facial contains ingredients such as White Tomato Extract, Ceramide, Dragon Extract, Centella Asiatica Extract, all of which are natural ingredients to achieve skin rejuvenation.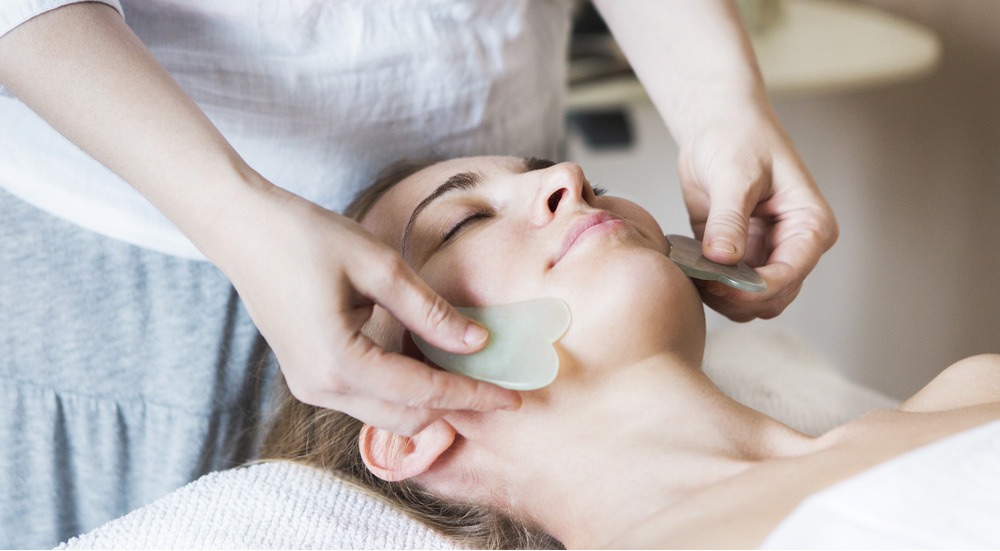 4. Guasha Facial (90 minutes)
Guasha Facial is a gentle technique that will increase circulation and lymphatic flow in your face. It is a Traditional Chinese Medicine technique that involves using a tool to scrap your skin in symbolic strokes. Beauty is the exterior manifestation of interior health.
Guasha also helps to relieve tension in your face.
Guasha is an ancient Chinese invention and it has also been given the nickname "natural facelift". It has remained in popularity throughout the years, for a good reason, it works, without the injection of any external ingredients into your body. It is a safe, natural procedure.
The Guasha Facial is available for a special price of $38 for First-Timers.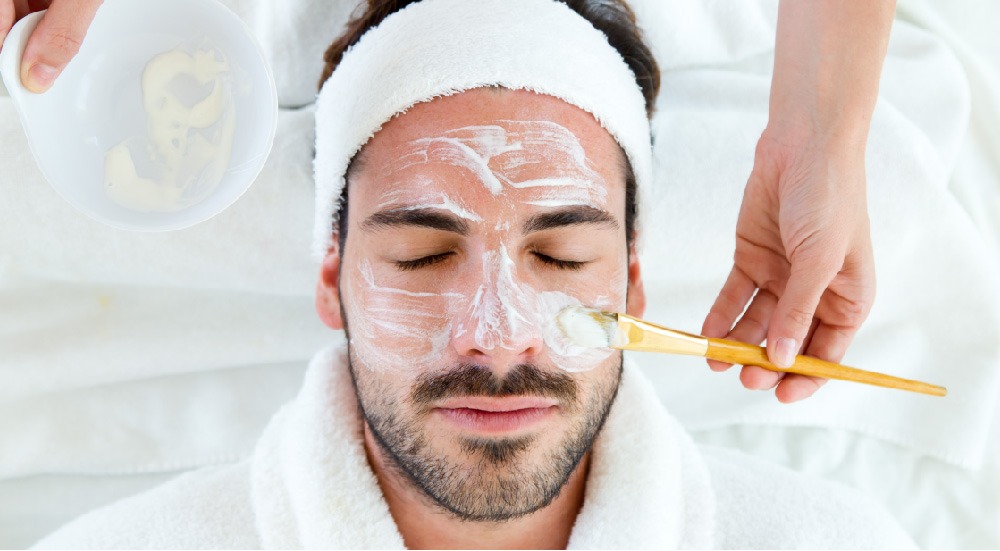 5. Gentleman's Diamond Peel (75 minutes)
For our gents out there, you deserve to be pampered too! At Spacio TCM Wellness, we have specially formulated the Gentleman's Diamond Peel facial treatment, customized and targeted for the male skin. Compared to the ladies, a gentleman's skin is often thicker, rougher, and more oily, and a monthly facial treatment will help to achieve your best complexion.
This Gentleman's Diamond Peel is available for first timers at a special price of $38.